Feed Me & Crystal Fighters - Love Is All I Got EP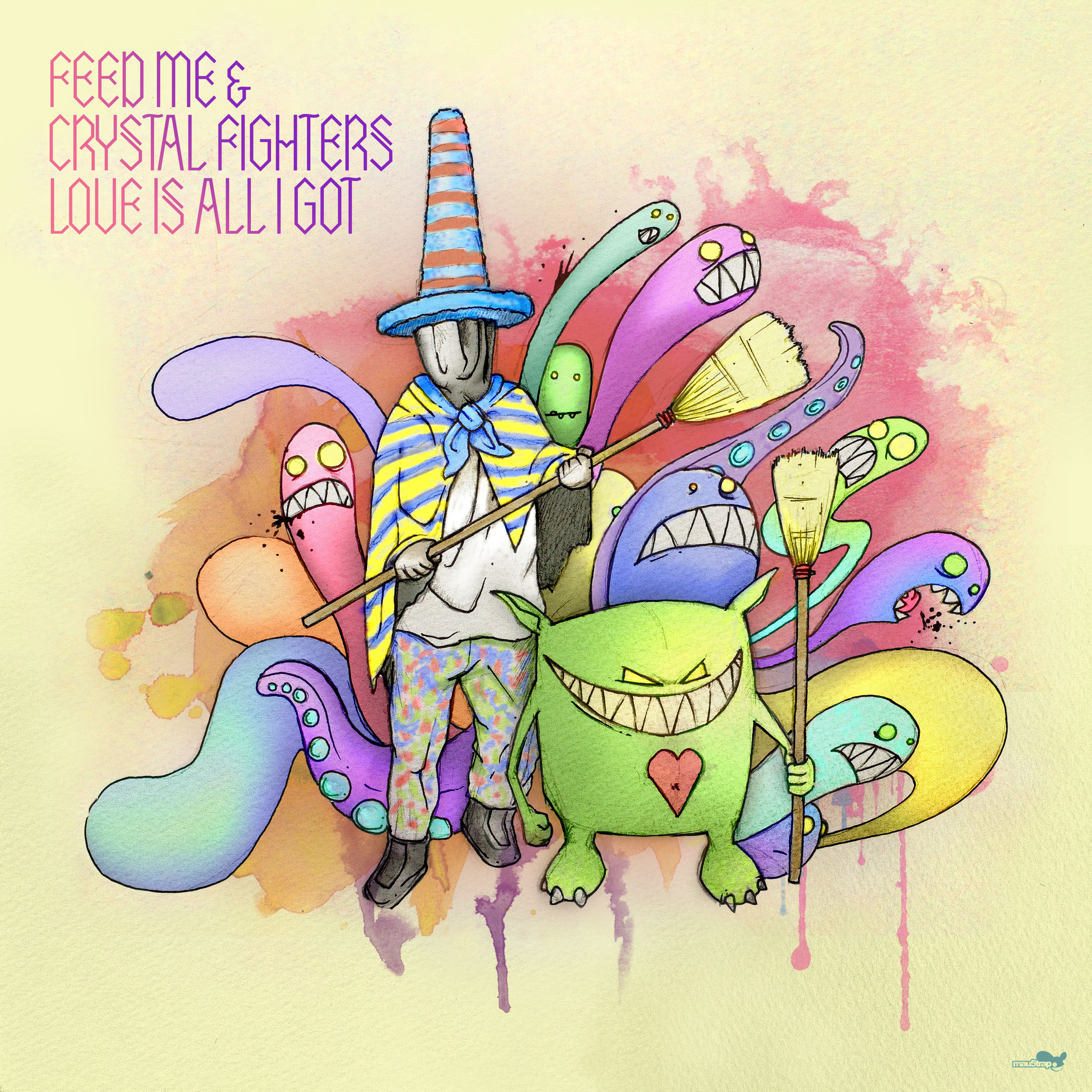 Teaming up alongside London-based 'electrofolk' outfit Crystal Fighters, Feed Me steps away from the tough Electro beats now synonymous with his musical movements for a single of beautiful proportions in 'Love Is All I Got'. Blending systematic beats, delightful piano play and segments of his own, aggressive Electro sound, Gooch flexes his instrumental muscles to match the British/Spanish band's soothing vocal stylings with an instrumentation that may stir a slight sense of disdain among the more pure bred Feed Me fans but indicates that the sharp-teethed Brit has still got multiple aces up his sleeve.
But where the original marks an unexpected digression from his signature sound, Feed Me's own 'Matilda' remix sees him Gooch's 'Matilda' remix sees him swap its more soothing beats and ultra-treble guitars for that tough collection of mechanic beats and pulsing lead work. Rounding off the package, German Deep House advocate Larse lays down a minimalistic number of deep bass play and rhythmic swells.